"He became an activist, disregarding the risks that such a stance implied"
Background
Robert Carmona-Borjas is a Venezuelan lawyer and an expert in military affairs, national security, corruption and governance. In Venezuela, concerned with the issue of governability, the defense of human rights, democracy and the fight against corruption, he became an activist, disregarding the risks that such a stance implied. Following the events of April 2002, he was forced to abandon his country and seek political asylum in the United States of America, where he has continued his struggle for freedom and to advocate for accountability and transparency in government.
His passion and vocation for teaching began since 1989. In Venezuela, he taught at the Simon Bolivar University. In the US he created a course of Political Management in Latin America, which he taught to students from Georgetown University and The George Washington University in Washington DC. He also worked in the Department of Governance at the World Bank Institute.
His Focus
Knowing that corruption was rampant not only in Venezuela, but around the world — and that it is the main factor that erodes democracy – Prof. Robert Carmona-Borjas decided to establish an organization that could counter such a major problem. He recognized that innovative, "next generation" anti-corruption strategies were needed to tackle corruption head on, as well as to develop close ties with local NGOs and civil society organizations to empower the people to preserve the integrity of democratic institutions.
With that in mind, Prof. Robert Carmona-Borjas founded Arcadia Foundation, a non-profit organization that seeks to fight corruption and promote democracy in the world. Prof. Carmona-Borjas has launched several anti-corruption efforts through Arcadia Foundation in Honduras, Colombia, Venezuela and Uganda. In Honduras, Arcadia has registered unprecedented success: Its work has assisted the judicial branch in making corrupt culprits accountable for their actions.
Works
Professor Carmona-Borjas is the author of "Cuba: asedios, utopías y otros bloqueos" (Vestigios, Mexico, 1994) [Cuba: Sieges, Utopias and Other Blockades], and "Más Allá de la Génesis del 11 de Abril" [Beyond the Genesis of April 11] and is also a columnist for many prestigious newspapers and magazines such as Financial Times, Forbes, The Hill, International Policy Digest, Business Insider, Foreign Policy Journal, El Nuevo Herald (Miami), El Heraldo (Honduras), El Universal (Venezuela), La Prensa (Nicaragua), El Universo (Ecuador), El Tiempo Latino (Washington) and the digital newspaper La Patilla.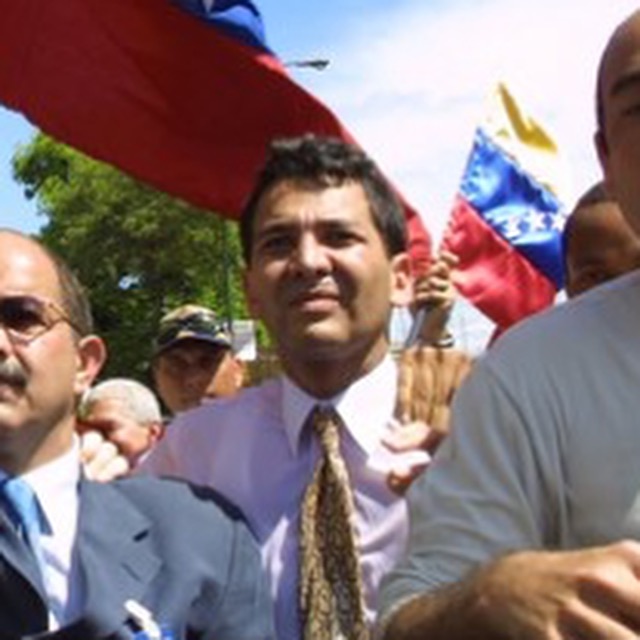 Want to know about April 11th, 2002?
I can show you in short how things happened that day in Venezuela.
RCB Books
Know about the books writen by Carmona-Borjas