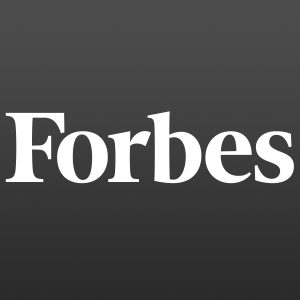 [Courtesy of Forbes: https://www.forbes.com/sites/dougbandow/2016/10/24/chinese-investment-rises-in-america-u-s-should-improve-legal-and-political-environment/#3291d2cd4b11]
October 26/2016
U.S.-China trade benefits most Americans, but nevertheless becomes a political issue every presidential election. Four years ago Barack Obama and Mitt Romney went to the airwaves in Ohio essentially accusing each other of being economic traitors. The reelected Obama then said little more about the issue.
The process is recurring this year. Donald Trump pledged to "get rid of" the trade deficit with China "fairly quickly." He advocated a 45 percent tariff on Chinese imports. It's an awful idea which would act like a tax on American consumers, hurting those of modest means the most. U.S. business, too, would suffer: raise the price of steel and auto exports become less affordable at home and competitive abroad. Such a tariff also would violate international trade rules and ignite a trade war.
Hillary Clinton responded by abandoning her prior support for free trade. For instance, she backed away from the Trans-Pacific Partnership, which she helped negotiate as secretary of state. That would empower Beijing—excluded from the TPP—which has been promoting a number of free trade agreements in the region. Washington would leave American businesses looking at the Asian market from the outside.
The economics of trade is badly misunderstood. The trade deficit is an accounting fiction, derived from counting private purchases and sales. Money spent overseas doesn't disappear. If it did, we would be receiving goods and services for free. Such a deal! Who would complain if the People's Republic of China was giving away iPhones and computers?
Instead, Chinese exporters accumulate dollars to use. The PRC currently is the third largest buyer of U.S. exports, $116 billion in goods and $45 billion in services last year. Chinese consumers don't buy more because the PRC remains a poor nation, but private consumption is rising faster than in the U.S. McKinsey & Co. figures there will be about 630 million middle class households within six years. China might eventually live up to its economic promise: the U.S.-China Economic and Security Review Commission concluded that China's "focus on services and technology may create one of the world's largest consumer markets, generating up to $6 trillion of new market opportunities" for American firms.
When not spent on stuff, American dollars typically are invested. A lot of wealthy Chinese have a lot of money to place. Shanghai's equivalent of the Forbes billionaire list reports 594 Chinese billionaires, more than in America, with "only" 535. Wang Jianlin, a real estate mogul, tops the list. His business, Dalian Wanda Group, has purchased Legendary Pictures and agreed to an "open-ended investment partnership" with Sony Pictures.